Please take a look at some of the things I have made for customers in the past. These include accessories for the home, accessories for you, bags and gifts. I've also listed below the photos some ideas for you that might not be shown here in the gallery.
As you will see from the photos below I use quite alot of Tilda fabric as it's just so pretty as well being the best quality fabric, but I have also used some modern fabrics with cute designs including woodland animals, flamingoes, elephants and of course some classic polka dots.
If you are looking for sewing ideas that I can make for your wedding please click in to the wedding section on the main Sarah;s Crafts page.
From Left to Right: 1. Cushion with matching hanging heart and cottage doorstop 2. Cottage doorstop and matching hanging heart 3. Bunting (always super popular and can be personalised) 4. Storage hanger with matching doorstops.
From Left to Right: 1. Tilda Dolls 2. Lampshade Covers 3. Doggy Doorstops 4. Cute Felt Hanging Sweetheart Birds
From Left to Right: 1. Cushions 2. Peg Bags 3. Lavender Chicks 4. More bunting because you can never have enough!
From Left to Right: 1. Evening / Summer Bags 2. Wired Hair Bands 3. Matching large and small pouches (make up bag/purse?) 4. Pocket tissue cases (tissue pack) - so handy for your handbag!
From Left to Right: 1. Coin purses in faux leather 2. Day Bags 3. Brooches 4. Drawstring bags - perfect like this one when made a bit larger as can be used for a number of things including for kids to take their gym stuff to school!
From Left to Right: 1. Keyrings 2. Drawstring Bags 3. Everyday Bag 4. Make Up Bags and Purses
Other Home Decor Accessories
Hanging Hearts
Cushion Covers
Personalised Bunting
Cafe Curtains
Memo Boards
Tea Cosies
Embroidery Hoop Pictures
Lavender Bags
Fabric Flower Displays
and much more! Please ask if you are looking for something and can't find it here.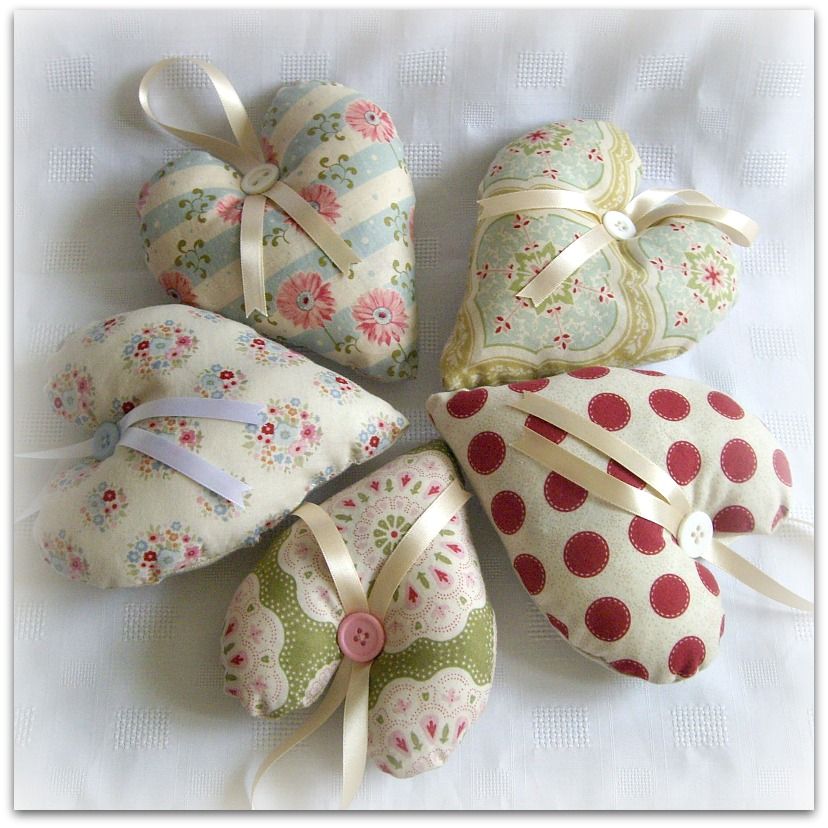 Other Gifts & Accessories
Make Up Brush Rolls
Key Fobs
Hair Scrunchies
Various Brooches
Canvas Bags with Applique Designs
Sunglass / Glasses Cases
Gadget Cases
Jewellery Rolls / Bags
Hair Straightener Roll Matts
Pocket Hand Warmers